Rob Lander, CEO, and Emma Excell, COO of Fisikal take us on a tour of their journey to offer health and fitness professionals an all-in-one platform for payments, bookings, and business management


Can you tell our readers a bit about Fisikal and what you do?
Rob: We started Fisikal back in 2008 and launched the first product in 2011. I had been a personal trainer for 20 years and there wasn't any tech out there to allow me to manage my money and my time, hence the name Fisikal (see the play on words here, between physical, fiscal, calendar and ikal). I also wanted to be able to deliver training programmes to my clients, wherever they were around the world. Emma and I saw an opportunity to create an out-of-the-box business solution for independent health and fitness professionals that did everything from managing client bookings to taking their payments and programme delivery, while also taking care of business management. Trainers could also manage their accounts. For example, they could buy fuel for their car, take a photograph of the receipt and this information would automatically feed into their Fisikal account. Fisikal would then automatically calculate their profit and loss and send their accounts off to their accountant.
We first launched the platform in 2011 and also launched an iOS trainer app in the app store and it has taken around a decade to establish our brand within the fitness industry as one of the leading digital enterprise-level business management solutions. Since launch we have been continually refining our solutions onto the multi-functionality module solution it is today. Covid and the need for businesses to embrace digital solutions also accelerated the industry's demand for our functionality 
Fisikal is a business management platform. We specialise in innovating solutions specifically for the health and fitness industry. We enable health club operators to run their businesses digitally in the cloud, whilst being able to customise their member and their staff experiences to increase engagement, streamline their processes, and make business decisions based on real-time data. One of the main benefits to operators is not having to wait for reports to be generated at the end of the month. Our solution enables these to be generated anytime, from anywhere. Operators can dynamically visualise everything they need to do to change course or continue doing what they're doing really well in order to maximise efficiencies and income.
Lots of our core functionalities include bookings and payments, live streaming, on-demand assessment and programming, staff management and education, business management, reporting and analysis. Fisikal offers custom integrations and custom development . When working with many other digital software providers, clients are required to change their business processes in order to work within the limitations of the software. We turn this on it's head. We offer a default solution that is easily customisable. We offer a platform that flexes to meet the requirements of the business.
What are some of the specific payments challenges that gym owners and operators face?
Membership Management Systems in the health club industry, have been mainly focused on direct debit payment management and debt recovery. These solutions are extremely expensive, and operators are charged extortionate transaction fees to use these services.
Since COVID, not only are members demanding a solution that empowers them to interact with operators inside and outside of the physical club, but the removal of cash from our day-to-day lives has also meant people feel more comfortable paying for a service via payment platform, enjoying the flexibility this delivers. Our system enables members to self-manage their membership and payments. They can join, suspend payments or even cancel their subscription all through our platform. We have created a more dynamic platform that allows people to have the service and the flexibility that they like to and are happy to pay for.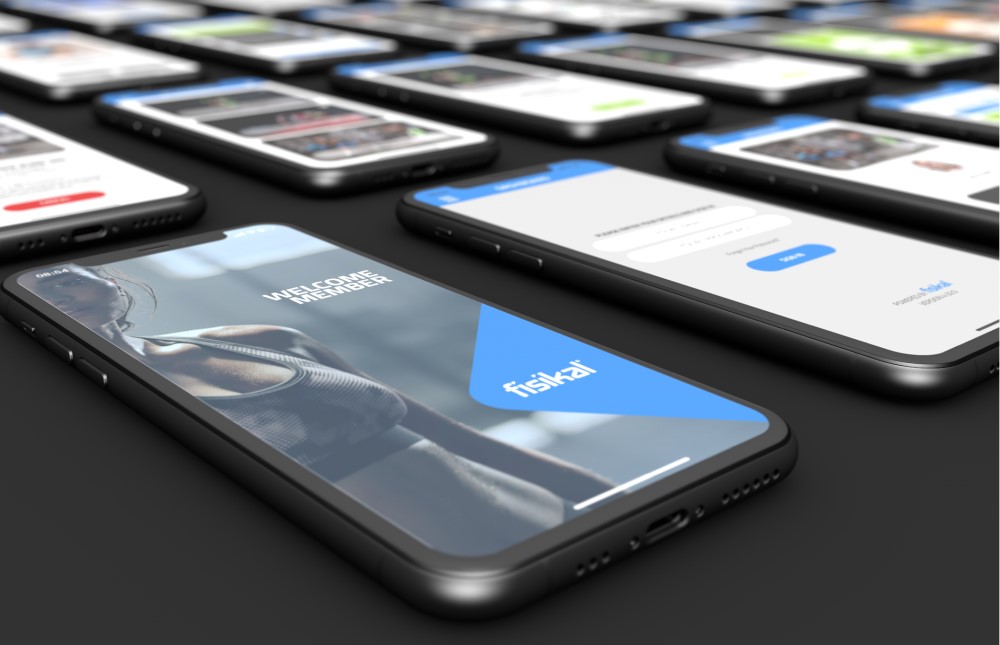 How does your organisation help add value for your customers (and their end customers) in terms of customer experience in the payments process?
From a platform perspective, if we need a new customer and they're interested in working with Fisikal, we'll ask what country they are , operating in, and then we'll look to see how we can process payments. The biggest challenge so far, before we started working with Spreedly, was the sheer cost of direct integration with a payment platform. Lots of payment platforms don't have great API coverage, which makes it incredibly difficult for us to guesstimate how much it's going to cost us. We have an internal joke that an average integration costs us between 4 and 500 development hours, which can be a significant investment. And, if the customer is a 10-club health club chain in the middle of wherever, they are not going to be able to afford tens of thousands of pounds just in setup fees in order to accept a payment.
It's been a blocker for us for a very long  time. Spreedly has given us the opportunity to turn on specific gateways with relative ease. It is a two to three day process to take an existing and integrated solution in Spreedly and connect that into our infrastructure. This process gives the operators flexibility to be able to connect to their existing localised payment gateway and process payments at the club, online, through the applications, and when the customer's not present. Moreover, they are able to refund with ease directly through the integrated solution.
Emma: It has helped us tremendously because it means that we can work with so many more customers. We don't find ourselves in the situation to be overwhelmed by the number of integrations we would otherwise have to put in place for each of our customers.

 
Considering this, can you give our readers an example of how payments orchestration improved the payments process that Fisikal offers?
Rob: We have just taken on a customer in Saudi Arabia who worked with checkout.com as a payments solution. However, in Saudi, they favoured a type of card called Mada cards. Mada's are not being used in any other country around the world. Without the Spreedly integration, we would of had to  have done it in full with checkout.com and Mada,  and  this would of been a big barrier for the customer. Instead, Spreedly worked with us, together with checkout.com  to find a solution that worked for everyone. 
Using a payments orchestration platform also helps us fit the development into a nice timeline. So both us and the platform can run in parallel.
Emma: Apart from this, there is also the possibility of a client using one particular payment method, while knowing it might be much cheaper to use another payment method. Payment orchestration allows them to just switch and save money. It is obviously amazing to be able to offer that to our clients.
What's next for your organisation in terms of payments? What are you watching most closely?
We're working with new technology at the moment called ionic portals. It is a technology that allows us to place our app directly within a native app. Instead of having two apps, our customers can then offer a single app approach, which is effectively a portal into our world. From the end users' perspective, they have no idea that they're interacting with a different platform, creating a seamless experience.
Our present roadmap contains the challenge of making sure that we can offer in-app payments directly within this micro-app. We've been working on this for past few weeks and we've got customers ready and signed up for this solution. Being able to solve this so that we can pass tokenized payment solutions between applications without restrictions is definitely on our radar. We aim to make this process as snappy, and as near-native as possible, so that users can operate in multiple environments, but through a single lens.
Apart from this, we just signed an ownership agreement with German company EGI. We are going to focus primarily on working with clients in the US, but given the nature of the services we provide and our infrastructure, our work has  global reach.
Our clients have tens of thousands of what we call customers (considering that a customer to us is an individual club or a group of clubs, large gym operators or franchise business with sites all over the world). Our solutions need to be able to be turned on in multiple countries, localised to the payment operator the end-consumer might be using.
About Rob Lander and Emma Excell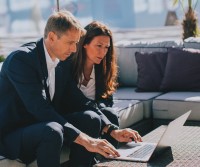 Rob has over 20 years experience in the Health and Fitness industry, as a former personal trainer who built a successful business of 50 sessions per week. Rob has also spent many years as an international presenter lecturing on "Technology in the fitness industry".
Rob has over 20 years experience in the Health and Fitness industry, as a former personal trainer who built a successful business of 50 sessions per week. Rob has also spent many years as an international presenter lecturing on "Technology in the fitness industry".
Emma heads up the operations team. Emma has over 4 years experience in investment banking and over 14 years international property development. Emma has a degree in economics, provides business analysis, digital marketing strategies and project management skills.
About Fisikal

Through its flexible web and app based platforms, Fisikal partners with fitness facility owners and managers, education organisations and fitness professionals to drive commercial success. 
Product range and services: realtime bookings & payments, live-streaming & on-demand, assessments & programming, staff management & education, reporting & business analysis, and integrations & custom development